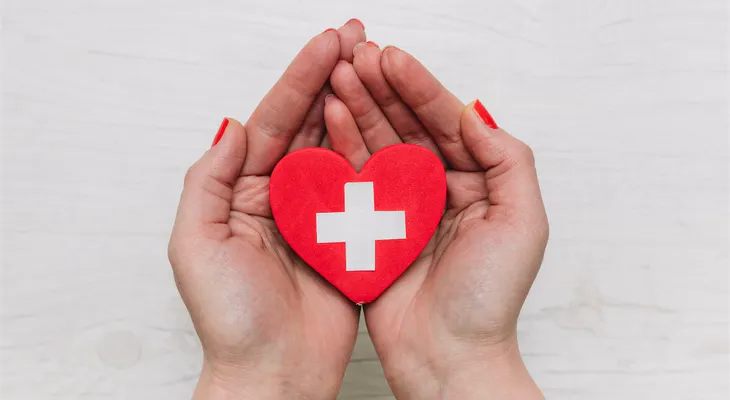 Some families where both the family member are working hard to earn their living; it is hard to look out for the house. In such a case, the only one who is running the household is the domestic helper. You need her in every work for doing the dishes, cleaning the toilet and managing the kids. If she is not there, the whole house is a mess.
If you already have a maidservant or are thinking of hiring one first, you will have to look for a maid insurance policy. It is compulsory; according to the Ministry of Manpower that you need to have a domestic helper insurances policy before your foreign maidservant working days starts. For a reason, if you know everything about the procedure, what sort of support they provide or do they offer outpatient expense and wage compensation. It is super important to know all the criteria of the policy before getting one.
Most of the people are aware of the whole process. First, you should know how to buy the insurance policy next how to claim the amount. They come in the words of different maid agency and believe as they say. People don't know the cost of insurance, how to choose the best policy and what claim you are entitled.
But don't worry; we have come up with a comprehensive guide you about the steps needed to buy the perfect policy for your foreign domestic helper. Here we have also explained the rules and regulation of the procedure.
Regulation of maid insurance Singapore
Before you hire a foreign domestic helper, make sure to apply for the insurance policy in MOM before three working days of the joining date. When you maidservant comes to work, she is required to get insurance of two coverage, one medical expense, second personal accident. The coverage amounts you get as per maid insurance policy are:
Medical expense: Day surgery and inpatient treatment cost coverage which amounts to 15000 dollars.
Personal accident coverage: This coverage covers all the abrupt, unforeseen, uncertain incidents which may result in death or permanent disability. The coverage amount you get is 60,000 dollars.
Previously before 2017, they used to provide coverage of 40,000 dollars for this personal accident coverage. But after 2017 this has been increased to 60,000 dollars and is offered by almost every insurer.
Coverage that maid insurance policy in Singapore offers
There are many unexpected events for which the insurance policy assists. However, they are customizable, and you can opt for add on if you feel like it needs to be insured. The primary expenses covered by the domestic helper insurance are as follows:
Hospital expense
As the domestic helper performs various types of dangerous task, it needs medical insurance. For example, your maid is cleaning the window from balcony edges or cleaning high positioned shelves, etc. All the hospital expense and surgery cost that your maid might undergo is secure under the maid insurance policy.
In the case, your domestic helper falls and get a fracture, gets injured, falls sick or for any other reason gets hospitalized, you can claim for the money.
Some people in fear of paying a large amount of hospital bill do not allow their servants to get medical help unless it's necessary. But if you have insurance, you will not have any fear of your maid getting medical help.
Outpatient treatment
Your maid insurance policy should also cover outpatient treatment along with hospitalization. This treatment means your maid gets medical help but do not have to admit in the hospital. In hospitalization coverage, you claim the amount only when your maid gets admitted. But in outpatient treatment coverage, you can reimburse the medical bill amount.
But you can claim outpatient treatment expense only if your domestic helper gets injured due to an accident. The amount reimbursed will depend on the policy amount and the limit you have set for your coverage.
Tier 1 – 1000 dollars
Tier 2 – 2000 dollars
Tier 3 – 3000 dollars
Repatriation
Death is inevitable. What if your maid dies or becomes permanently disabled? Some insurance provides payout under repatriation coverage which allows you to send her back home. In the case she dies, after her funeral, you can send her ashes to her home country. These travelling expenses can be pretty expensive, and you cannot compromise the quality of travelling. Everyone deserves a respectful burial.
Personal accident
In the case, your domestic helper dies or becomes disabled permanently; there is another coverage to be covered. Suppose your helper met an accident and dies or gets disabled then the insurance company must offer you coverage of minimum 60,000 dollars. There are some higher cap coverage also.
Wage compensation
If your maid is hospitalized or is unable to come to work, the insurance company gives you a small payout. This payout is to compensate you for the maid's wages and also to help the maid earn nominal wages even when not working or whilst recovering.
Third-party liability
Your maidservant may injure a third party or damages his/her property. Even if it's not direct or intentional, you will have to reimburse the amount and bear the loss. You cannot control such happening. Thus it is safe to cover these expenses from third party liability coverage which can go upto the amount of 5000 dollars.
Critical illness cover
If you get insured against critical illness, you can get a lump sum if your maid is suffering from critical illness. You can claim if your maid is diagnosed with any of the crucial diseases like heart attack, stroke, cancer, etc. You can not only get insured against the critical illness for your maid but also you. You can look for the .
Conclusion 
Here above we have mentioned the essential coverage that you should look for in your domestic helper insurance. Do not forget to compare the policy with others before signing it, and it will help you make the right choice.